Google offers a product called Adwords which offers it's customers a way to gain traffic by paying per click. This mean every time someone does a search that is relevant to the search terms chosen by the website owner, your ad will show up. Every time someone clicks on your ad, you will be charged a click charge. If your ad does show up during a search and is not clicked on, there is no charge. This does offer some brand recognition for free. There are ways to setup your keywords to allow for a more targeted audience that are more apt to buy your product or service without blowing your budget.

Some advantages to Adwords are:
Get customers to your site immediately

If your campaign is setup efficiently, it can be a cost effective way to gain customers week after week

Campaigns can be changed at anytime. You might have a company whose campaign may change by the season for example

It can be comparable or often times less than other forms of advertisement (Direct Mail, Print Ads, Facebook Ads)

It comes with analytics so you can see how effective your ads are
We sell Adword packages in blocks of three campaigns for $50 dollars a month per block. You would get three search terms(campaigns) supported by keywords. For example the search terms for a tree company might be "Tree Removal," "Tree Trimming," and "Stump Grinding." For these three search terms you would choose a budget for each one for a month. Once your budget is met you will be charged no more for the month. Google does a nice job of spreading the Adwords across the whole month. Media Mouse Ink only charges $50 dollars/block of three per month to maintain these campaigns. We do not tack any extra fees onto what Google charges per click.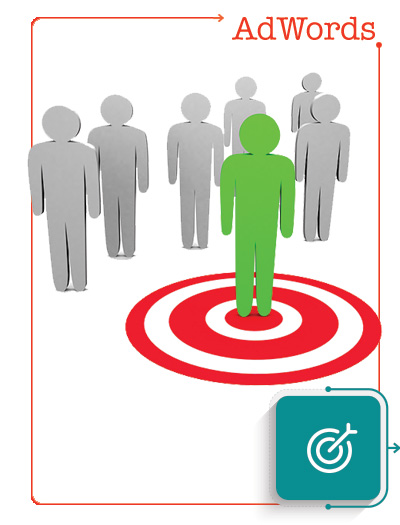 Adwords can be the perfect way to get your business up and going immediately.