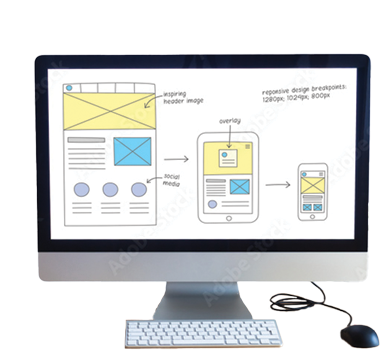 Our websites make your brand work!
You heard right!
We make websites that do something – they're not just online brochures.
Can your website do this?
Manage appointments made on your website from your gmail account
Offer gift certificates that can be created by your customer and paid for on your site
Stream your social media postings on your site
We understand that every business is unique and has its own set of needs and goals. That's why we offer a personalized approach to website development. We take the time to understand your business and your vision for your website and work with you to create a custom website that meets your needs and exceeds your expectations. Whether you're looking for a simple website with basic information or a more complex site with e-commerce capabilities, we have the expertise and experience to deliver a website that will help your business succeed. 
We offer a plan that includes a custom website and everything you need to get started for one low monthly price. As you grow your business, additional services can be added to tailor your plan to exactly what you need. Your site will be custom built  featuring a fully personalized design that includes images, text, and styling that align with your vision and culture.Your website will be responsive – built to work across all viewports. 
So, if you're ready to take your business to the next level, contact us today and let's get started on your custom website.
Choose a plan below and let's get started!
Examples of Some of our Add-on Functions
Let's work together!
A Partnership in Design and Development