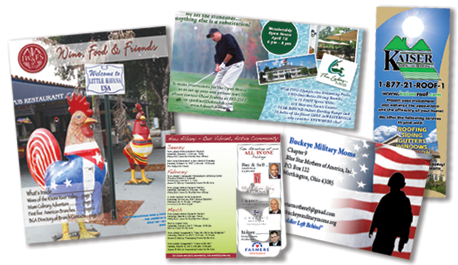 Professionally printed products say a lot about your business! We will work together to design a proper layout and even help you with the copy.
We will help you decide what type of printed material best serves your purposes. That may involve a simple business card or letterhead all the way up to a full magazine. Or you may need a banner, table sign or even a digital display board for trade shows or seminars.
Business Cards, Envelopes, Letterhead, Invoices
Brochures, Annual Reports, Flyers
Signs, Banners, Acrylics
Retractable Banners
Advertisement design for any media
Catalogs, Magazines, Employee Manuals
Since we develop a one-on-one relationship with our customers, we have the ability to accept whatever project you are working on through email, drop-off or our customer media center – saving you a trip. If you are a regular customer, you can just email or call us and we will pull up a previous job and take care of it for you.
Our prices are quite a bit lower than your local popular copy shop or big box office supply store with copiers. For example, color copies start at 35¢ per side. The typical price for other shops is over .50 per side. We do folding and all of the other services expected as well.
Depending on the situation, we can deliver or you can stop in to say "Hi" and grab your printing on the fly. No hassles, just in and out. We'll know who you are!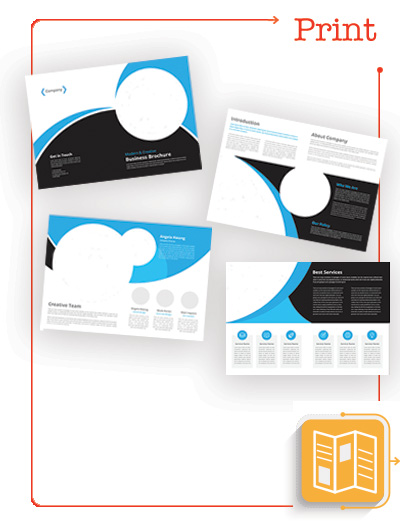 Having your print material designed by us will level up your business professionalism. We can match or create a brand for all of your media needs.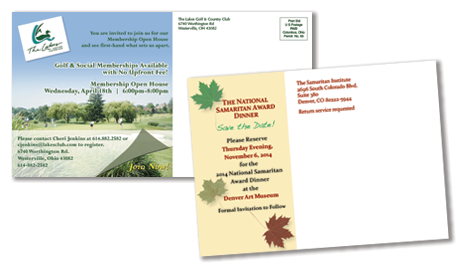 Direct mail is still a very powerful way to connect with new or existing customers. 
You can choose particular demographics including business or residential, age and household income to reach the best target audience for your products. 
We have the ability to use traditional mail services to send a post-card or an envelope filled with a brochure, inserts, or even a promotional product that we have available.
EDDM is a service that is not very well known, but is very cost effective. With EDDM you can target certain neighborhoods, which further cuts down on your budget. You can do an EDDM mailing campaign on a large 9″ x 6″ postcard for under $1.00 per piece, including postage!
Direct Mail 
Custom Mail targeting certain criteria
Ablilty to mail Catalogues, Newsletters, Magazines
Postcard type mailers for Realtors, Service People, Local Stores
Mailing programs available that cost less than $1.00 per piece, including postage!
We can also help you construct and obtain a mailing list that will fit your marketing strategy.