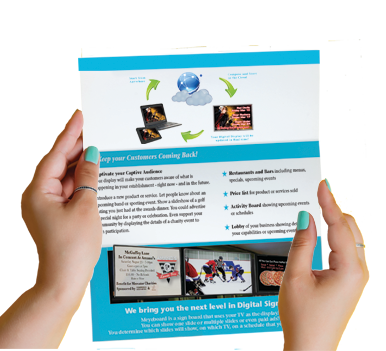 Put it in PRINT to make your brand work!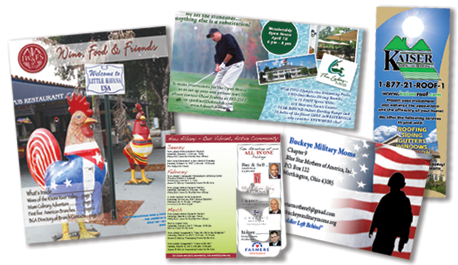 Professionally printed products say a lot about your business! We will work together to design a proper layout and even help you with the copy.
We will help you decide what type of printed material best serves your purposes. That may involve a simple business card or letterhead all the way up to a full magazine. Or you may need a banner, table sign or even a digital display board for trade shows or seminars.
Business Cards, Envelopes, Letterhead, Invoices
Brochures, Annual Reports, Flyers
Signs, Banners, Acrylics
Retractable Banners
Advertisement design for any media
Catalogs, Magazines, Employee Manuals
Pricing - Get a Quote and Compare!
Our prices are quite a bit lower than your local popular copy shop or big box office supply store with copiers. For example, color copies start at 45¢ per side on premium text. The typical price for other shops is over .75 per side. 
Since we develop a one-on-one relationship with our customers, we have the ability to accept whatever project you are working on through email, drop-off or our customer media center – saving you a trip. 
Depending on the situation, we can deliver or you can stop in to say "Hi" and grab your printing on the fly. No hassles, just in and out. We'll know who you are!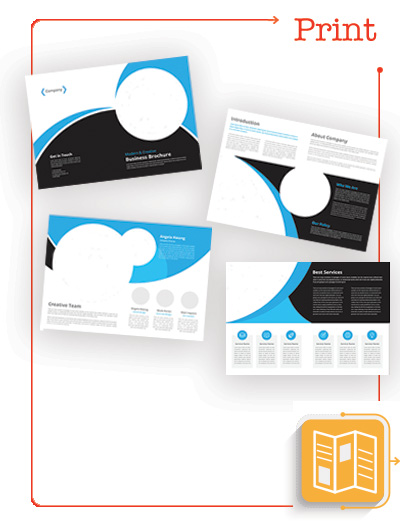 Stationery
Invoices/Carbonless
Flyers
Brochures
Newsletters
Booklets
Magazines
Product Manuals
Catalogs
Door Hangers
Folders