Promotional Products to make your brand work!
Boost your brand visibility by investing in cost-effective promotional products decorated with your logo.
While pens, sticky note pads, t-shirts, and tote bags remain crowd favorites, the possibilities are endless. Explore a wide range of options, including awards, tech gadgets, uniforms, safety vests, gloves, wood products, and more. Our extensive selection is sure to spark your imagination. Plus, we offer competitive prices and service that are hard to beat.
Simply provide us with your logo or share your ideas for customization, and we'll take care of the design process.
Discover the wide and diverse range of products available on our dedicated promotional division website, VincentBranding.com.
T-shirts, hats, and polos for organizations, fundraisers, sports teams, business outings
Uniforms for sports teams, golf outings
Restaurant items – aprons, polos, dress shirts, hats, kitchenware
Corporate Gifts – carving sets, BBQ sets, golf accessories
Tote Bags – Farmers markets, conventions, seminars
Pens, note pads, journals for handouts at seminars, coaching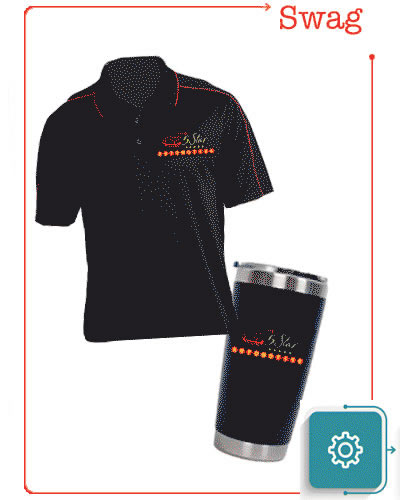 Promotional items are a great way to engage with your customers. Find something cool to promote your company and make you memorable.
Visit our store at
VincentBranding.com